Our Expertise in EU VAT/TAX Reporting
At Digizoom, we offer a comprehensive approach to VAT/TAX reporting. We understand the unique VAT/TAX reporting requirements of each EU country and provide an end-to-end solution that ensures both compliance and efficiency.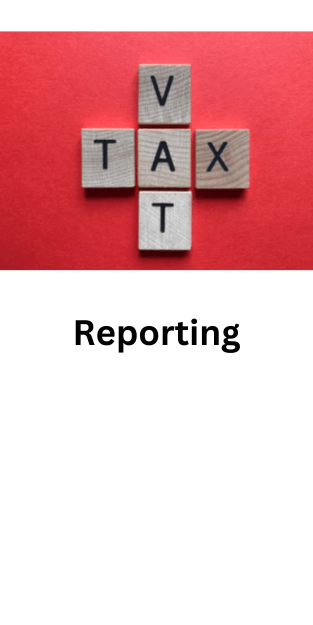 Our services include:
Comprehensive Review
: A thorough analysis of your current VAT/TAX reporting procedures to identify potential improvements and compliance issues.
Data Collection and Validation
: Assistance with data collection and validation, ensuring all your VAT/TAX information is accurate and comprehensive.
Report Preparation and Submission
: Our experts prepare your VAT/TAX reports following EU regulations, and assist with the submission process.
Audit Support
: Guidance and support during a VAT/TAX audit, making the process less daunting.
Continuous Monitoring and Updates
: Regular monitoring and updates to your VAT/TAX reporting processes to accommodate changes in regulations or business structure.
Customized Solutions for Oracle Applications
Our ready-to-use solutions for Oracle EBS and Oracle Fusion Cloud ERP streamline your VAT/TAX reporting, integrating smoothly with your existing Oracle systems. These solutions make your VAT/TAX reporting process more efficient and ensure you get the most out of your ERP system. Ready to simplify and enhance your VAT/TAX reporting? Contact Us to schedule a consultation.