Subledger Accounting Design and Implementation
Subledger Accounting Design and Implementation for Oracle Fusion Applications and Oracle E-Business Suite
At Digizoom, we specialize in providing expert subledger accounting design and implementation services for Oracle Fusion Applications and Oracle E-Business Suite (EBS). With our deep knowledge and extensive experience in Oracle SLA (Subledger Accounting), we offer comprehensive solutions tailored to meet the unique needs of each organization. Whether you are implementing Oracle Fusion Applications or upgrading your existing Oracle EBS system, we are here to streamline your subledger accounting processes and ensure accurate financial reporting.
Our Subledger Accounting Consulting Services
Subledger Accounting Design and Configuration: Our team of experienced consultants works closely with your organization to design and configure subledger accounting in Oracle Fusion Applications or Oracle EBS. We analyze your business requirements, map them to the appropriate accounting rules, and design a robust and efficient subledger accounting structure. By leveraging our deep knowledge of Oracle SLA, we ensure that your subledger accounting aligns with industry best practices and regulatory requirements.
Oracle EBS R12 SLA Expertise: If you are using Oracle EBS R12, our consultants possess extensive expertise in Oracle SLA. We understand the intricacies and challenges of subledger accounting in Oracle EBS R12 and provide specialized support. Our consultants are well-versed in pre-built custom sources for Oracle EBS R12 SLA, ensuring accurate and streamlined implementation. With our in-depth knowledge, we optimize your subledger accounting setup for modules such as order to cash, procure to pay, fixed assets, manufacturing, and costing.
SME Experience and Industry Best Practices: Our team of subject matter experts (SMEs) brings industry-specific knowledge and best practices to your subledger accounting implementation. We understand the unique requirements of various industries and leverage our experience to ensure that your implementation is streamlined, faster, and accurate. Whether you operate in retail, manufacturing, healthcare, or any other sector, we tailor our solutions to meet your specific needs.
Ready-to-Work Solutions for SLA Events: To expedite your subledger accounting implementation, we offer ready-to-work solutions for common SLA events. These pre-configured solutions are designed based on our extensive experience and are customizable to align with your specific requirements. By leveraging these solutions, we reduce implementation time and effort, ensuring a faster and more cost-effective process.
Powerful reporting and competitive data: See how your products are performing at any level of granularity you want. For example, you can see how many clicks a particular brand of high-heeled shoes got just by filtering your products view -- no new product groups needed. Use benchmarking data to get insights into your competitive landscape. Identify growth opportunities with impression share data and the Bid Simulator tool.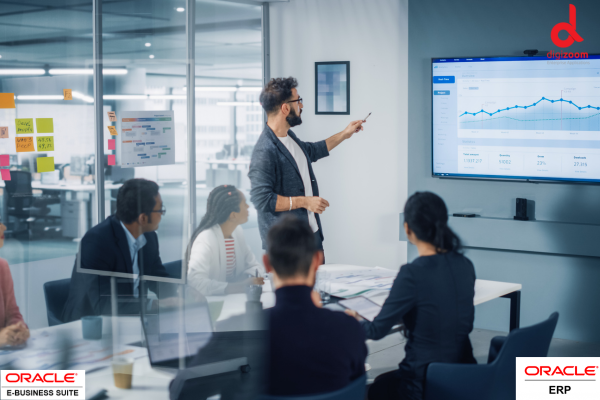 Why Choose Our Subledger Accounting Consulting Services?
Expertise in Oracle SLA: Our consultants possess deep expertise in Oracle SLA for both Oracle Fusion Applications and Oracle EBS R12. We stay up to date with the latest developments and ensure that your subledger accounting implementation is aligned with Oracle's best practices.
SME Experience: We have significant experience working with organizations across various industries, providing us with valuable insights and industry-specific knowledge. Our SMEs understand the unique challenges you face and tailor solutions to address them effectively.
Streamlined Implementation: With our in-depth knowledge and ready-to-work solutions, we streamline your subledger accounting implementation. This results in a faster and more efficient process, minimizing disruptions to your business operations
Customizability: While we offer pre-configured solutions, we understand that each organization has unique requirements. Our consultants work closely with you to customize our solutions to meet your specific needs, ensuring a tailored subledger accounting setup.
Accurate Financial Reporting: Our focus on accuracy and compliance ensures that your financial reporting is reliable and meets regulatory requirements. We design and implement subledger accounting processes that provide accurate insights into your organization's financial performance.
Contact us today to discuss your subledger accounting needs and let us help you streamline your financial processes with our expertise in Oracle SLA and subledger accounting implementation for Oracle Fusion Applications and Oracle E-Business Suite.
Application Form
Want to know how we can help you deliver? Fill in the form below, and a ERP Implementation Expert will analyze your case and contact you.